It is a soft, durable, luxurious and silky natural fiber. While huacaya fiber is similar to sheep's wool, it is warmer, not prickly, and has no lanolin, which makes it hypoallergenic. Alpaca fiber is naturally water-repellent and fire resistant.
Cashmere fibers are cylindrical, soft, silky, smooth, resilient, moisture-absorbing and very warm. Cashmere has a very soft and warm natural luster that resembles wool more so than any other hair fiber.


Cashmere is soft and feels great against the skin as the fibers are much finer than wool and are spun tightly to produce a smooth, soft texture. Unlike synthetic fibers which can leave you hot and sweaty, cashmere allows your body to breathe which helps regulate temperature
Cotton fabric is one of the most commonly used types of fabrics in the world. This textile is chemically organic, which means that it does not contain any synthetic compounds. Cotton fabric is derived from the fibers surrounding the seeds of cotton plants, which emerge in a round, fluffy formation once the seeds are mature.
The earliest evidence for the use of cotton fibers in textiles is from the Mehrgarh and Rakhigarhi sites in India, which date to approximately 5000 BC. The Indus Valley Civilization, which spanned the Indian Subcontinent from 3300 to 1300 BC, was able to flourish due to cotton cultivation, which provided the people of this culture with readily available sources of clothing and other textiles.
The earliest days of cotton cultivation, this fabric has been prized for its exceptional breathability and lightness. Cotton fabric is also incredibly soft, but it has heat retention attributes that make it something like a mixture of silk and wool. While cotton is more durable than silk, it is less durable than wool, and this fabric is relatively prone to pilling, rips, and tears. Nonetheless, cotton remains one of the most popular and highly produced fabrics in the world. This textile has relatively high tensile strength, and its natural coloring is white or slightly yellowish.
Cotton is very water absorbent, but it also dries quickly, which makes it highly moisture wicking. You can wash cotton in high heat, and this fabric drapes well on your body. However, cotton fabric is relatively prone to wrinkling, and it will shrink when washed unless it is exposed to a pre-treatment.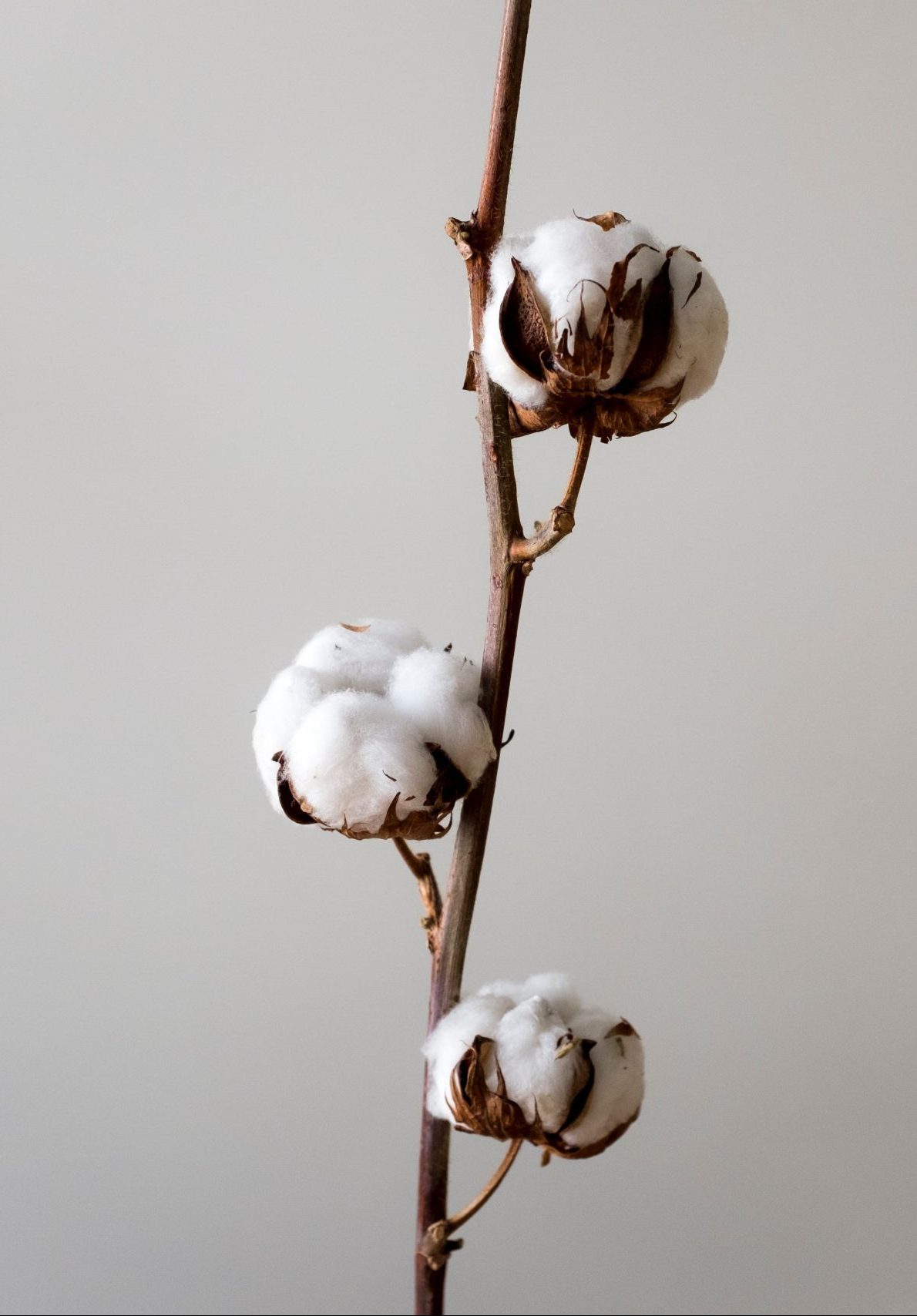 Linen is a natural fibre (like cotton or bamboo) which has been used for centuries because of its amazing properties. The more it's used and washed the softer it gets and it's extremely durable – 30% stronger than cotton, meaning it can last decades when cared for correctly. Linen fabric is also fully biodegradable which makes it a fantastic option for those who shop with an environmentally conscious mind.
The physical and mechanical properties of viscose largely depend on the way a fibre is shaped. The fabric can be glossy or matt, lightweight or heavy, textured or smooth. 100% viscose looks similar to silk — it is semitransparent and glossy. To reduce the natural gloss, special matting chemicals are applied.
The fabric has lots of pros:
Wool fabric is made from the natural fibers that form the fleece of animals such as sheep, goats, rabbits, camels, and more. This raw material is primarily made up of keratin-based proteins, which makes wool a remarkably elastic material.


Wool can absorb up to 30% of its weight in water without feeling wet. It also absorbs and retains dyestuffs very well, helps remove sweat and absorbs odours. The matrix also creates wool's fire-resistant and antistatic properties.